Exo-spin™ mini-HD Columns (EX05 for intermediate concentrated samples)
To Purify exosomes from intermediate volumes, 150 ul, complementing the range of exosome isolations solutions.
Size exclusion chromatography (SEC) columns are a reliable method for exosome isolation and can be used as a stand-alone product or as part of a combined strategy for isolating small EVs.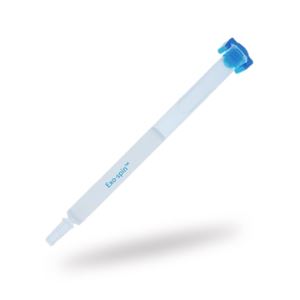 Exo-spin™ mini-HD column
Publications
Kojima R, Bojar D, Rizzi G, Hamri GC, El-Baba MD, Saxena P, Ausländer S, Tan KR and Fussenegger M. (2018). Designer exosomes produced by implanted cells intracerebrally deliver therapeutic cargo for Parkinson's disease treatment.
Nature communications
9: 1305.
Products
Note: product availability depends on country - see product detail page.