Parsortix™ Cell Separation System
Capture and harvest CTCs and other rare cells of interest
Capture and harvest circulating tumor and other cells of interest from as little as 10µl up to 20ml blood sample. Parsortix™ is a semi-automated, walkaway system that does not require sample pre-processing. Just prime the cassette, insert blood sample test tube, press start and go. Examine cells under a microscope in the cassette, or reverse the flow to harvest cells from the cassette to a test tube for further analysis.

The Parsortix™ cell separation system addresses the need for:

Highly enriched cell populations
Epitope independence, agnostic to cell phenotype
Viable cells
Research flexibility
Simple, easy process
Research Use Only – Not For Use in Diagnostic Procedures
Patented Parsortix™ Cell Separation System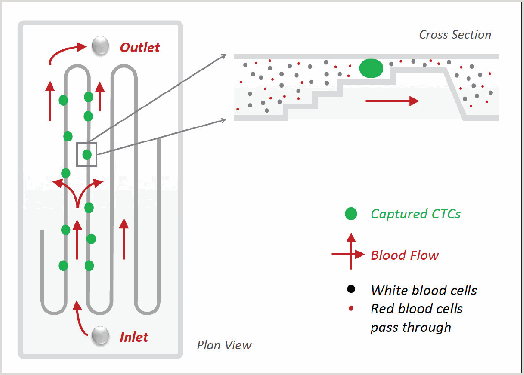 Microfluidic technology captures cells, based on size and deformability, as whole blood flows through "steps" within the disposable, plastic Parsortix™ cassette. Various Cassette sizes (10µ, 8µ, 6.5µ and 4.5µ) allow customization based on rare cell type and downstream applications.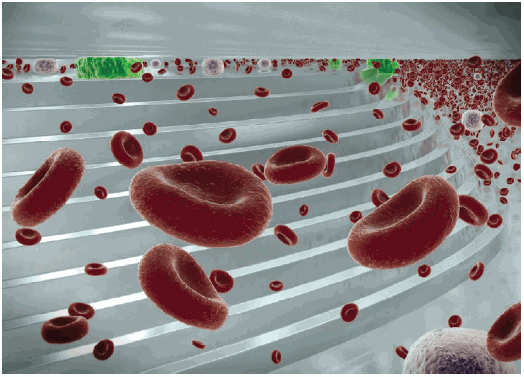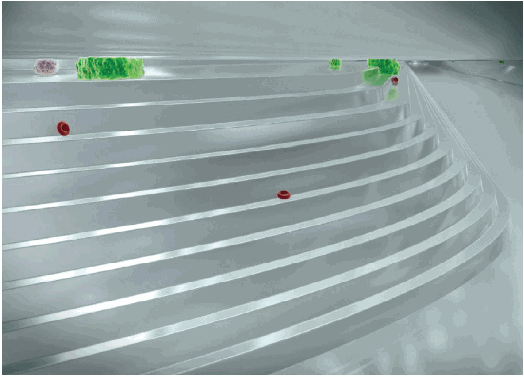 Before and after illustrations showing cell separation with the Parsortix™ Cell Separation System. (green cells - circulating rare cells)
Benefits
The Parsortix™ system is simple, effective and affordable
Captures a high proportion of CTCs
Can be used with all solid tumor cancers (including breast, prostate, lung, and colorectal)
CTCs can be easily harvested (recovered from system) for analysis
High purity of CTCs (i.e. very low background contamination from white blood cells) allowing direct molecular analysis of harvested cells
Very simple operation with minimal user intervention required
System does not use antibodies to capture cells
System does not use membranes to capture cells
Downstream Analysis
Choose from in vitro staining or harvesting cells for:

FISH
qPCR
NGS
WGA
IHC
Enumeration
Additional Information and On-site Demonstration
For additional information and pricing, or to request an on-site demonstration, contact us at sales@mayflowerbio.com.