Saliva collection kits with ITM
Saliva collection kits with ITM
Saliva collection kits with ITM
The NEST Disposable Saliva Sampler kit from Nest Scientific USA can be used to safely and comfortably collect saliva samples for COVID-19 testing.
Containing an Inactivation Transport Media (ITM) that quickly lyses cells, inactivates viruses and protects nucleic acids from degradation, samples can be safely transported and processed whilst still being compatible with downstream applications, including COVID-19 RT-PCR. Samples collected in this manner can be transported at room temperature and stored for up to 20 days without refrigeration.
Saliva sampler mechanism
The sampler has been designed with a novel mechanism which enables the safe delivery of the transport media directly into the saliva sample. A saliva sample is collected into an empty saliva collection cup via an integrated funnel. Once the required volume has been collected, transport media is added by screwing a pierceable vial onto the funnel, safely releasing the transport media into the sample. The cap of the tube containing the media cannot be opened by the user, preventing them from inadvertently consuming it.
Format
The kit is provided in a single package which also contains a sealable sample bag, 4 adhesive barcode labels and instructions for use.
Accreditations
• ISO13484 accredited manufacturer, FDA and CE Certified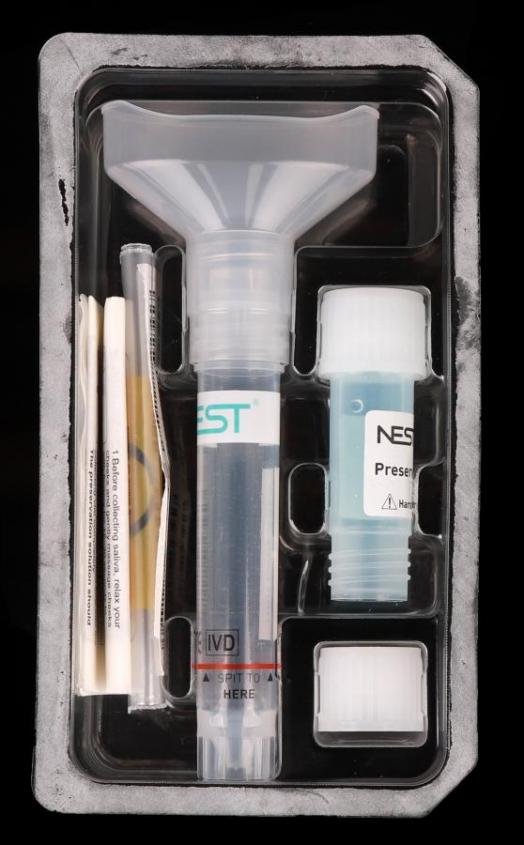 Products
Note: product availability depends on country. Product detail pages show availability of each product.
login
Login to manage your personal account details, or register here.