JuLI™ Br Live Cell Analyzer
JuLI™ Br Live Cell Analyzer
| | |
| --- | --- |
| JuLI™ Br is an incubator-based system designed for live cell imaging experiments. View and capture live cell images inside your cell culture incubator. Sequential time-lapse images are stored, and can be converted to movie files automatically. The confluence analyzer can detect cell confluence and generate growth curves. Applicable for long-term monitoring of more than 72 hours. | |
Applications
Cell confluence detection
Automated quantitative cell confluence analysis
Time-lapse image capture & movie recording
Real-time cell growth curves
Cell migration assays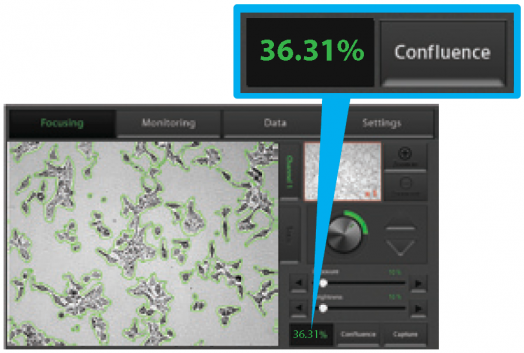 Quantified cell confluence results with low variation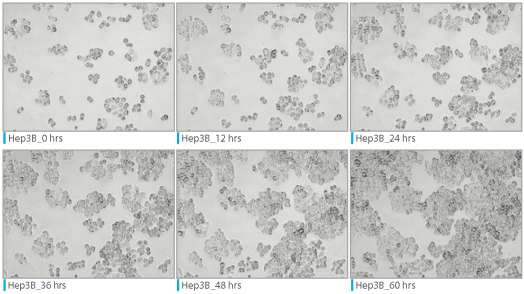 Cell-growth images were captured for 60 hours with 10 minutes interval in Hep3B cell line.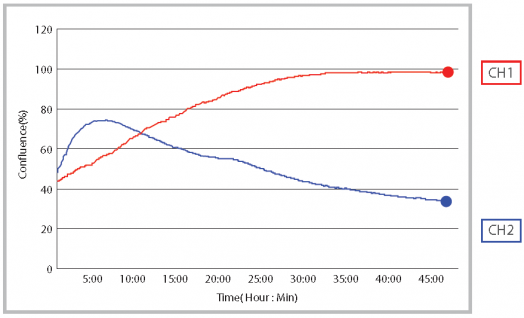 HeLa cells growth were observed 40 hours with 10 minutes intervals and analyzed monolayer confluence using JuLI™ Br. For apoptosis assays, experimental group (channel 2) was treated Staurosporine.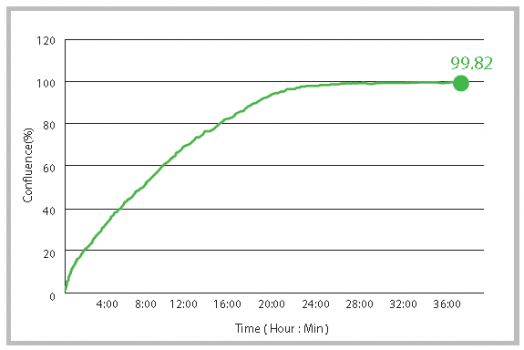 A549 cells were incubated for 40 hours after scratch. JuLI™ Br calculated the scratch recovery automatically.
Specifications
Feature
Specification
Magnification
Objective 4 X and digital zoom (~ 400 X)
Image resolution
2560 x 1920 pixels (5M)
Exported formats
JPEG (image), AVI (movie), CSV (raw data)
Display
10.1'' LCD touch screen
Light source
White LED
Dimensions & Weight
Scope: 300 x 190 x 188 mm, 4 kg; Station: 282 x 285 x 160 mm, 3.2 kg
Storage
320 GB Hard drive; 4 GB USB drive
Protected by patents KR2012-0099447 ; other rights granted and pending
JuLI™ Br Pricing, Demonstrations
Request a free demonstration, technical presentation or pricing by contacting us at sales@mayflowerbio.com.
Products
Note: product availability depends on country. Product detail pages show availability of each product.
login
Login to manage your personal account details, or register here.