Modulators to additional ion channels including CFTR and TRP.
Compound Activity Tables: "+" indicates level of inhibitory effect. "2" indicates inhibitory effects observed but specific values are unavailable.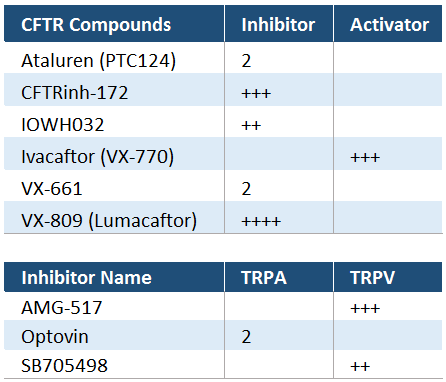 Products
Note: product availability depends on country. Product detail pages show availability of each product.
login
Login to manage your personal account details, or register here.