Selecting Your Kit.
Kits are available for the following targets: CD11a, CD41
pluriBead® Kits come in a variety of bead and kit sizes. Use the following table for easy kit selection.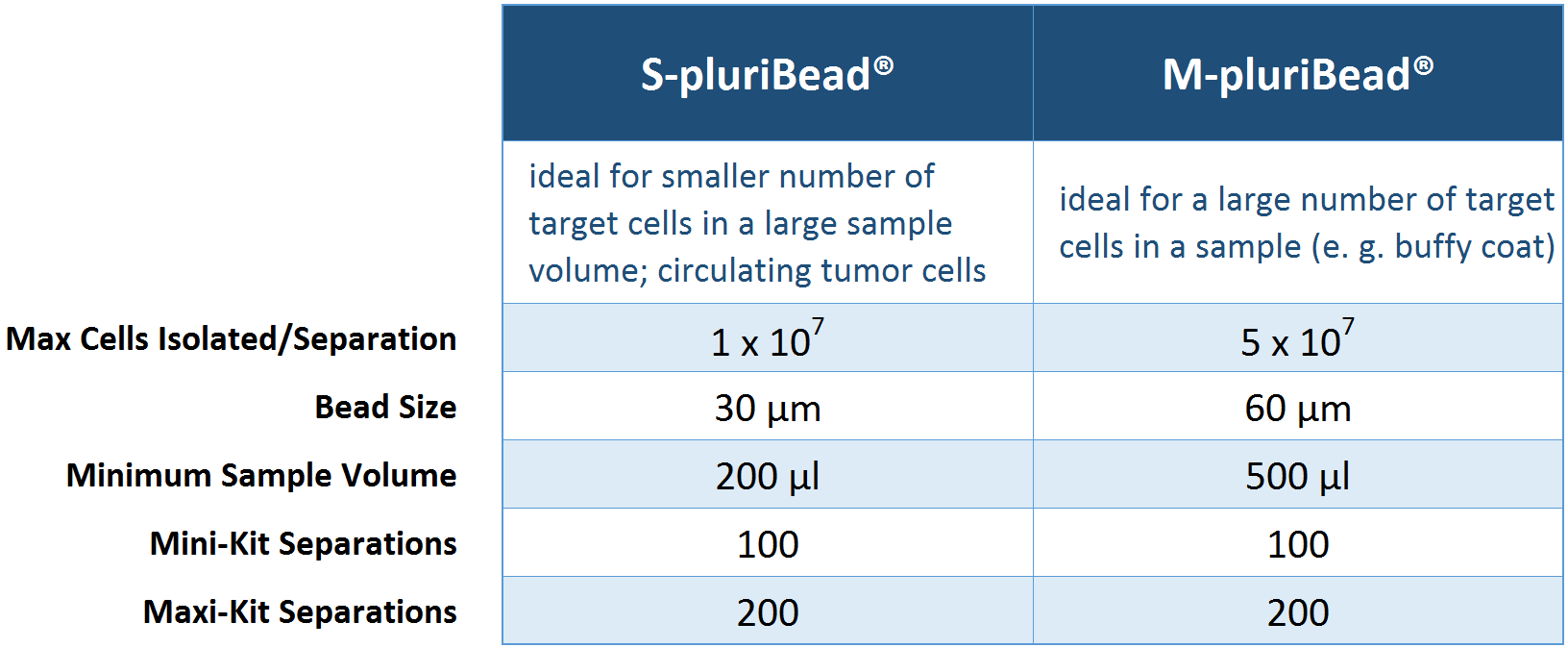 Products
Note: product availability depends on country. Product detail pages show availability of each product.
login
Login to manage your personal account details, or register here.