Selecting Your Kit.
Kits are available for the following targets: CD2, CD3, CD4, CD5, CD7, CD8, CD9, CD11a, CD11b, CD14, CD15, CD16, CD19, CD21, CD31, CD43, CD44, CD45, CD55, CD95, CD117, CD138, CD235a, CD271, CD326
pluriBead® Kits come in a variety of bead and kit sizes. Use the following table for easy kit selection.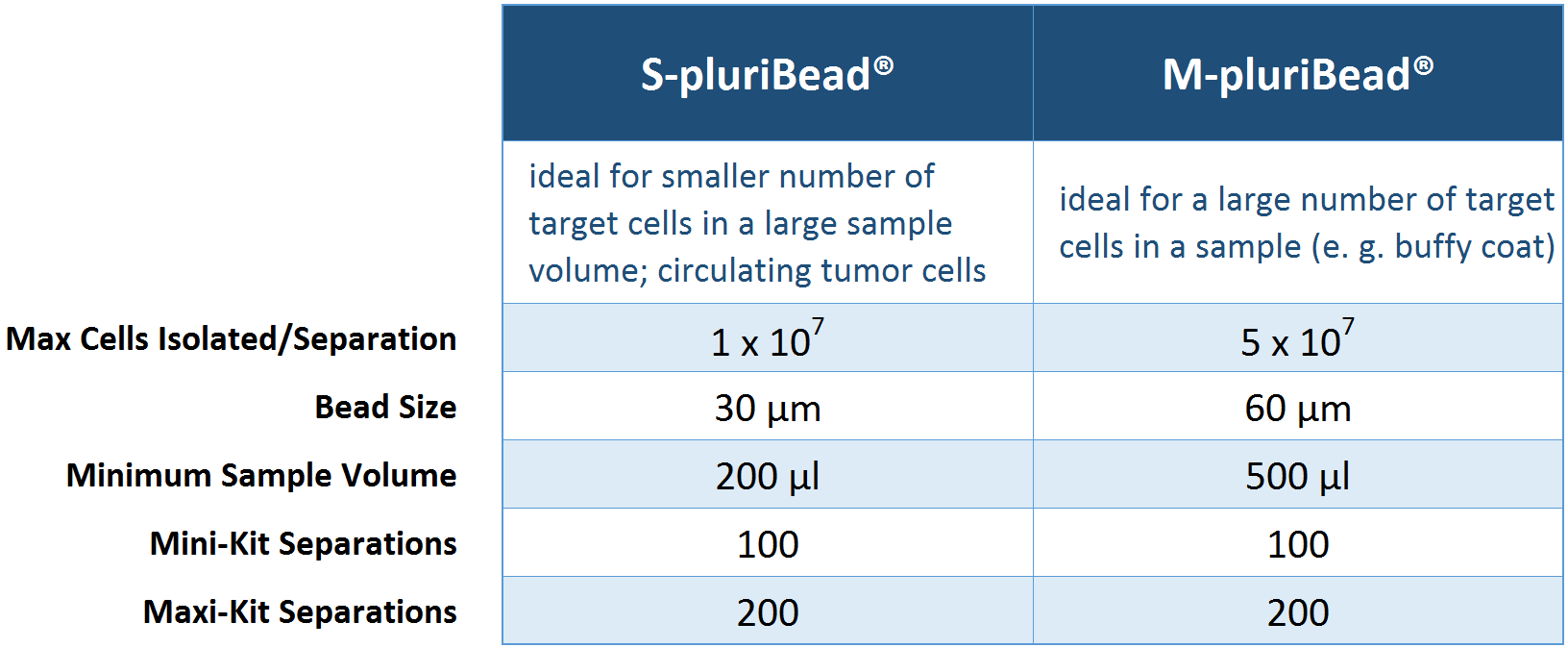 Products
Note: product availability depends on country - see product detail page.