PrecisionFAST 2x Real-time PCR Mastermix is an ultra-fast, cost-saving mix for qPCR. The mix is designed for both standard and rapid cycling protocols that can dramatically shorten run times. The Taq polymerase has been mutated at the active site and has higher affinity for DNA and faster processing. The buffer has been designed for optimum sensitivity and also to reduce primer dimers which are a common artefact of fast processing enzymes.
Features
Ultra-fast enzyme
30 second unique hot-start enzyme activation
qPCR data in 30 minutes
Available for all machines.
Minimizes primer dimer formation
You can request a sample
here
.
Product Selection Guide
Product formulations are specific to different makes/models of thermocyclers. For product selection, simply identify your instrument in the table below for the appropriate formulation. Don't see your instrument listed? Contact us at
sales@mayflowerbio.com
and we'll be happy to direct you to the correct product.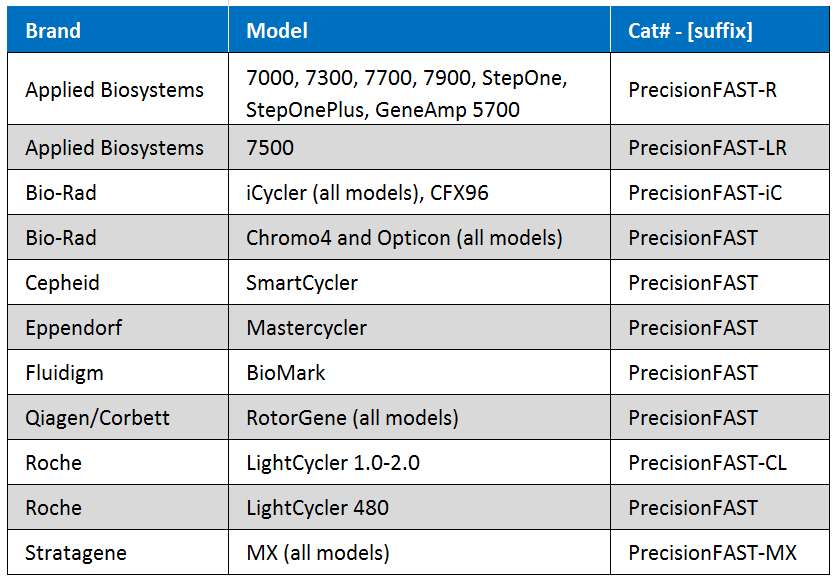 Products
Note: product availability depends on country. Product detail pages show availability of each product.
login
Login to manage your personal account details, or register here.